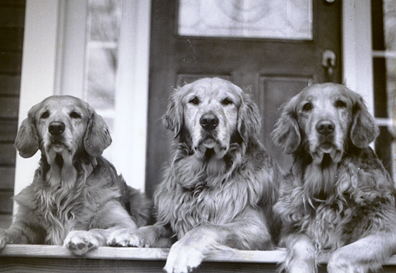 August 26, 1990 – February 26, 2005
"Not the least hard thing to hear when they go from us, these quiet friends, is that they carry away with them so many years of our lives. Yet if they find warmth therein, who would begrudge them those years that they have so guarded? And whatever they take, be sure they'll have deserved."
-John Galsworthy



Aside from helping to raise 4 children, Chelsea accommodated her owner's need to compete by winning her CD in only four tries at age 10, and served as an extraordinary therapy dog in geriatric and Alzheimer's units until her retirement at age 12.